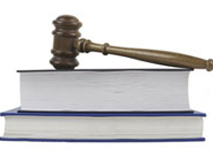 Adr: A-1303, Horizon International Tower No.6 Zhichun Road , Haidian District Beijing 100088, P.R. China
Tel: 010-82800568
Fax: 010-82800578
Mail: kelong@kelong-ip.com
Since established, KELONG has always upholding the corporate value of "Excellence, Fidelity, Efficiency and Consideration", and dedicating herself to the inventors for optimizing their patent rights; KELONG set up the corporate culture as "serve the public and return to the society", the corporate norm for employees as "preciseness, self-discipline, diligence, dedication", and put the advertizing and popularizing of the Intellectual Property Law and the idea of Intellectual Property Protection as the top priority.

In KELONG, it is deemed that there is no best service but only better one. To constantly provide a better service is the eternal commitment KELONG made to her customers; in KELONG, the harmonious interaction between the company and her employees is the headstream of incessant innovation, and to be successful is the consistent destination of the company and her employees; in KELONG, "accomplishing the career, returning to the society" is the faith of the employees, and always providing a better service than what the clients expected is the embodiment of the innovation spirit for the company.

Upholding the principle of prestige, KELONG has gone through a history of 16 years while developing day by day. Till now, KELONG also provides more prefect protection project in IP area for her customers as always. With her sincere service, constant fidelity, KELONG has earned the trust from all walks of life from the society.