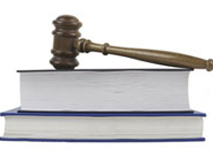 Adr: A-1303, Horizon International Tower No.6 Zhichun Road , Haidian District Beijing 100088, P.R. China
Tel: 010-82800568
Fax: 010-82800578
Mail: kelong@kelong-ip.com
1. Pay attention to details; Try best to ensure high quality.

The intellectual property industry requires extreme carefulness, since a little negligence might breed serious consequences. In view of this, we set up strict verification procedure to check up each piece of work. Instead of repeating the work finished, we apply ourselves to check up every detail according to the characteristics of the work as well as the staff.

2. Communicate actively; Serve attentively.

Active communication helps us to deepen mutual understanding and provide the clients with professional advice and high standard service. With thorough knowledge of the client's goal, our attorneys can correctly put forward their valuable and timely suggestions to achieve a win-win situation and common development.

3. Team work; High efficiency.

Intellectual Property industry requires not only individual professional ability but also good teamwork. For cases involving clients' major interests such as review, invalidation and infringement, we set up special work teams to ensure our clients' biggest benefits. And our efforts have achieved great effect and obtained a high evaluation of the clients.